Do you know the saying that, when your ears ring, it means someone is talking about you? Well, General Mills and Kellogg got an earful from Behind the Brands supporters like you on July 7 and 8.
While General Mills was talking to investors and analysts at the New York Stock Exchange about their future profitability, Behind the Brands supporters made their own voices heard. You took action at the Stock Exchange, at 14 other company facilities worldwide, and online. Together, we sent a message to companies telling them that their emissions are feeding climate change – and that's making people hungry.
It began at 9:00 am in Madrid, Spain, where Oxfam staff demonstrated and passed out leaflets to General Mills employees as they walked into their offices.  Oxfam's Saviano De Abreu Isidoro said "one employee stopped in front of us and said she agreed with everything we are proposing. We also went inside the building and left a campaign report for the president of General Mills with the receptionist. I hope he receives it."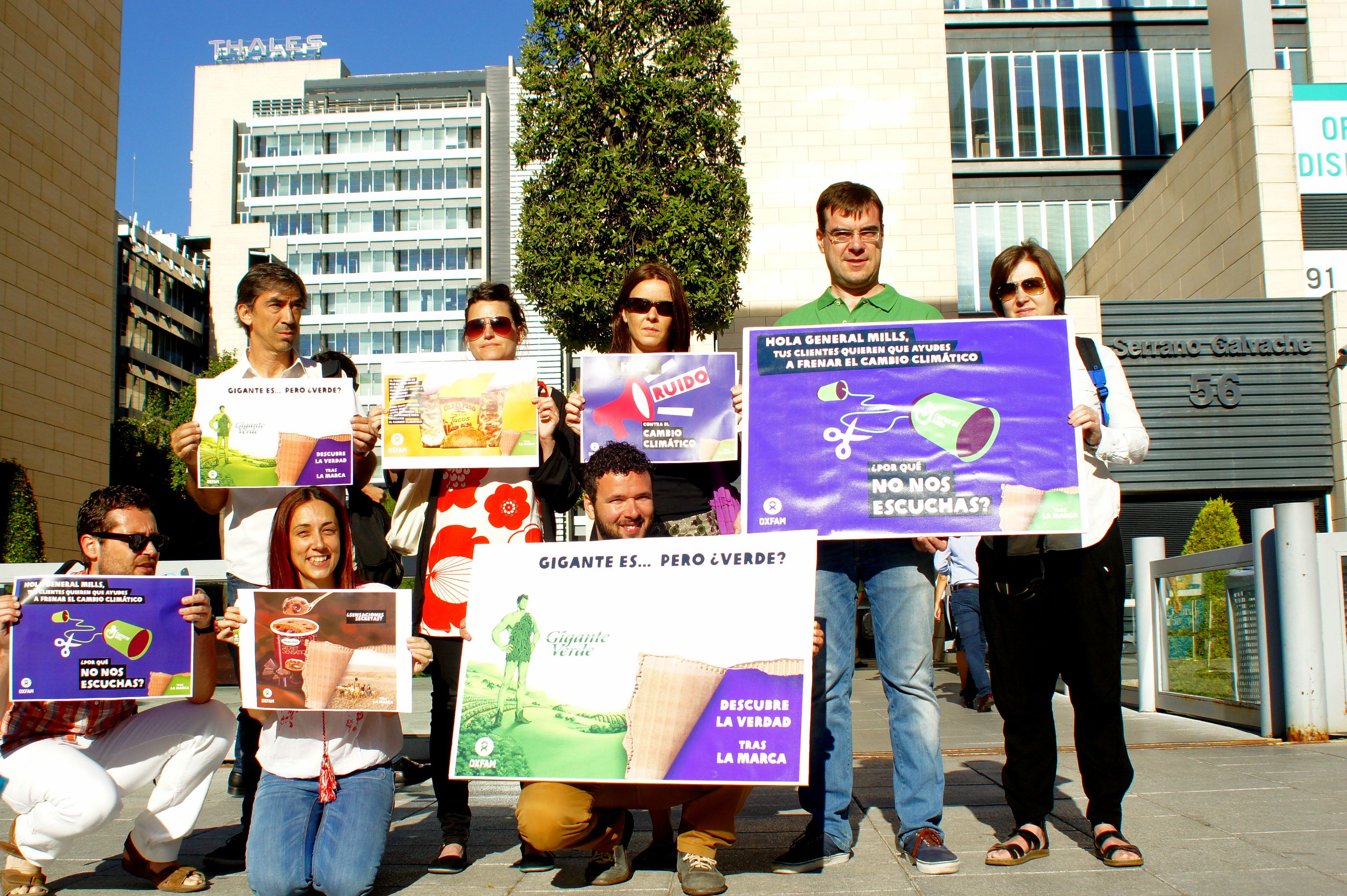 Meanwhile around the world the companies got an online blast calling for change as supporters made noise, literally, using our noisemaking tool.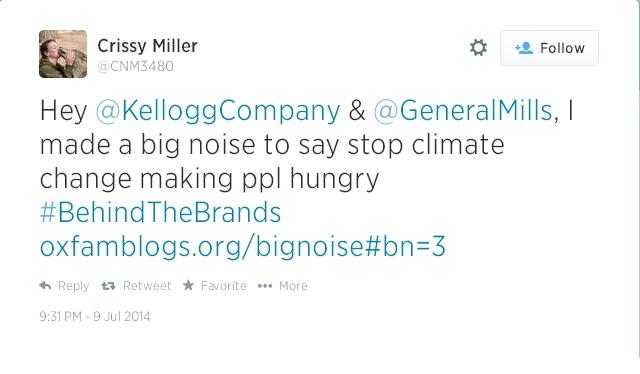 A highlight of the day was when a motley crew of volunteers dressed as General Mills mascots made their own voices heard in New York's financial center on Wall Street.
They weren't just taking selfies; they were actively engaging investors and interested parties who stopped to discuss the campaign and Oxfam's assessment of General Mills. These and other interactions on Wall Street show a real interest by investors who are taking climate issues seriously.
It wasn't Wall Street alone, volunteers organized events in Chicago, Minneapolis, and more.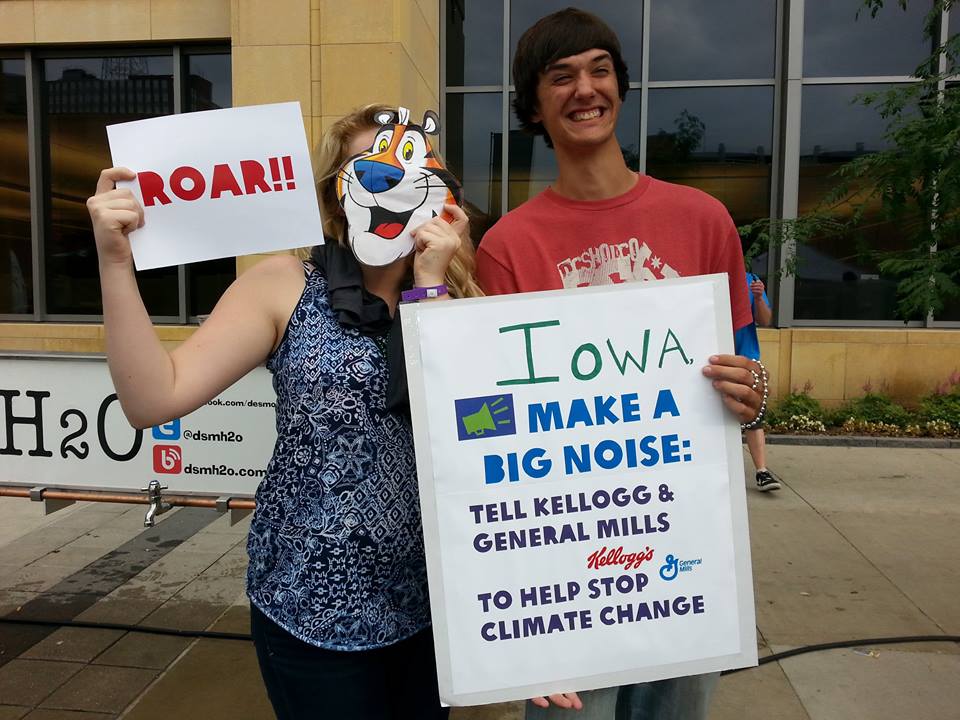 Volunteer Katherine Chavez in New Mexico even got her dog Guapo involved!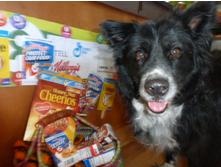 Together, Oxfam supporters like you crashed Kellogg and General Mills' party and made sure the financial world, the food industry and the public knew how these companies are feeding climate change, making people hungry.
No matter where you took action, the message was the same. Kellogg and General Mills must measure and make meaningful reductions to their emissions. 
We can only win this campaign together. Hundreds of thousands of Behind the Brands supporters have convinced companies like PepsiCo, Nestle, Coca-Cola, Mondelez and Mars to improve their policies.
Now, after hundreds of tweets and actions in 14 cities in 24 hours, the makers of Frosted Flakes and Haagen Dazs will know that we're not going away. Our movement is growing – but we need to build it even more. Can you ask your friends to join us? Share this blog and ask them to go to www.behindthebrands.org/actnow.